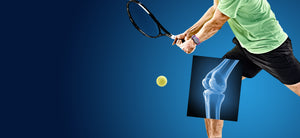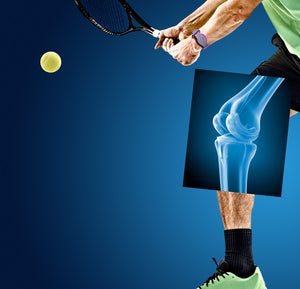 How two orthopedic surgeons identified a problem and broke new ground in preventive care.
The Sensiband Team
Mitchell Reiter, M.D.
FOUNDER / SENSIBAND INVENTOR
Named as a New Jersey Top Doctor by New Jersey Monthly for more than a decade, Dr. Mitchell Reiter is a board-certified orthopedic surgeon with fellowship training in spinal surgery. 
Dr. Reiter is widely published in medical books and scientific journals. His research interests include studies on techniques to reduce scar tissue formation that occurs following spinal operations, biologic adjuncts to improve spinal fusion, and the biomechanics of spinal fixation.
Dr. Reiter is a graduate of the six-year combined B.S.-M.D. Honors Program in Medical Education at the University of Miami School of Medicine. He then completed a five-year orthopedic residency at the University of Miami followed by a one-year fellowship in spinal surgery at Emory University.
Mark Drzala, M.D.
FOUNDER / SENSIBAND INVENTOR
Recognized as a Top Doctor in New Jersey for nine consecutive years, Dr. Mark Drzala is a board certified and fellowship trained orthopedic spinal surgeon. 
Dr. Drzala has extensively published and lectured in the field of spinal surgery and is active in multiple medical societies, both locally and nationally including the North American Spine Society, and the American Academy of Orthopedic Surgeons.
He received his medical degree from the University of Medicine and Dentistry of New Jersey, New Jersey Medical School. Subsequently, he completed one year of training in spinal surgery at the San Francisco Combined Orthopedic Residency Training Program Spine Fellowship.
Michael Campagna
COO & EQUITY PARTNER
Michael Campagna is a 25 year plus veteran of the medical device market and also a Patented Medical Device Inventor.
 He has been awarded five U.S. Patents and five international patents in the fields of spinal surgery, neurosurgery, radiolucent surgical positioners & table systems, and radiolucent surgical robotics. 
 At Sensiband, Michael's specialties include patent prosecution, trademarks, biomedical engineering, manufacturing, regulatory, logistics, and more. He is excited to help bring the unique vision of Sensiband to a national audience.
Why were so many patients who underwent routine metal implant procedures experiencing such poor outcomes? 
It was a question that troubled Dr. Mitchell Reiter and Dr. Mark Drzala from early in their careers, before they became known as two of the east coast's most respected spinal surgeons.
Though the procedures—performed by many doctors across the nation—were executed properly, weeks and months later some patients felt persistent pain. Others reported more generalized symptoms such as fatigue, chronic aches, and weakness. 
Unable to determine the cause of these symptoms, they noticed many doctors diagnosing nebulous conditions such as fibromyalgia, chronic fatigue syndrome, or Lyme disease. In some cases, they would say it was psychological, chalking it up to depression. 
But they couldn't help but wonder, was there something everybody was missing?
Allergies hit home
While contemplating the issues facing thousands of orthopedic patients, both doctors had their own personal experiences with allergies.
Dr. Drzala found himself suffering from unusual symptoms including fatigue, and a burning pain in his extremities. After seeking help from more than a dozen specialists, there finally was a diagnosis: Metal Allergy and Metal Toxicity—primarily from the mercury in his silver fillings. 
At the same time, several of Dr. Reiter's children had severe food allergies (anaphylaxis) to peanuts and tree nuts. They also noted that in their practice, they were seeing more patients with severe allergies as well as autoimmune diseases such as asthma, lupus, and rheumatoid arthritis. 
Both Doctors began to wonder…should surgeons be placing metals such as nickel, cobalt, and chrome into patient's bodies without first knowing if the patients are allergic to those metals?
The final straw
Drs. Reiter and Drzala were working on how to help their patients with this problem when a patient experienced a severe reaction following placement of a cervical disc replacement device. 
A week after surgery, the patient developed extensive skin rashes with severe itching over their entire body. Testing diagnosed the patient with a cobalt allergy. When medications failed to help, the doctors had to take the patient back to surgery to remove the device. Following the removal of the implant, all of the patient's allergic symptoms resolved. This experience was the final straw that caused Drs. Reiter and Drzala to begin researching metal allergies in earnest.
The problems with traditional metal allergy tests
Once they began looking into implant allergies, Drs. Drzala and Reiter were shocked to discover that patients are rarely tested for metal allergies. Not to mention the fact that current test techniques are inconvenient, expensive, and burdened with limitations.
Skin patch testing
Skin patch testing is a costly, uncomfortable procedure that requires multiple doctor's visits. You cannot get the patches wet, which means you cannot shower, bathe, swim, or even exercise with the patches in place.
Blood testing
Blood testing is equivalent to a T cell lymphocyte transformation test. It's a promising technology, but it is not widely available, and extremely expensive. And right now, the value of the results remains not fully understood.
Though the medical establishment did not appear focused on this problem, their sense that this problem was bigger than people realized was confirmed when the head of the FDA released a statement in 2019 alerting the medical community that patients are experiencing adverse responses to implants. 
 As it said in the report, "It's clear more work needs to be done." 
Sensiband: An easier way to detect metal allergies
The doctors designed an affordable, convenient, and easy-to-use testing kit that relies on a harmless skin reaction to detect metal allergies.
 Sensiband uses a wrist band to hold a medically pure piece of implant metal against a patient's skin for a week. If the person develops a skin reaction (contact dermatitis) they will know that they are likely allergic to that element and can let their surgeon know so that an alternative implant can be used. Doctors have implant options and can use titanium alloys instead of cobalt-chrome-molybdenum or stainless-steel alloys.
The medical kit contains the 7 most commonly used implant metals:
·       Aluminum
·       Titanium
·       Nickel
·       Chromium
·       Copper
·       Cobalt
·       Molybdenum
If the patient already has an implant in place and tests positive to one of the implant metals, the doctors are not recommending removing the implant, Sensiband can offer a possible reason why they may not be feeling well—and can make sure to avoid the same metal placed in their bodies during any future surgeries. 
The medical community is starting to recognize the significance of metal allergies
Drs. Drzala and Reiter developed Sensiband to empower patients to make more informed healthcare decisions. A positive allergic response with Sensiband should be discussed with your doctor and possibly prompt referral for more advanced testing.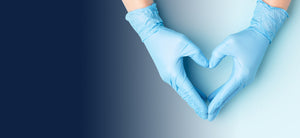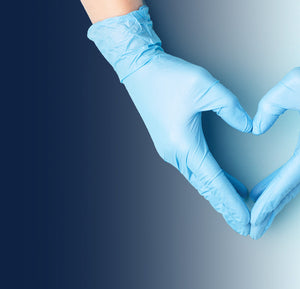 Sensiband
Mission Statement
The Sensiband team is dedicated to using the science of metal allergy detection to empower our customers in the hopes of reducing the pain and suffering caused by adverse reactions to medical implants, piercings, and jewelry, so that all whom our work touches may live their best lives.